Unleash the Power of Your Data with Our
Create a robust API ecosystem that fosters sustainable business growth, drives innovation, and supports digital transformation to achieve your long-term business goals.
Why Choose Accelirate's API Management Services?
We have a proven record of accomplishment in successfully implementing integration solutions for businesses of all sizes.
We tailor integration services to meet the unique needs of each client and market trends.
We offer cost-effective API integration services that enable you to harness the power of APIs without straining your budget.
We actively engage with strategic partners to provide you with a wider range of integration options and support.
We constantly explore innovative technologies and practices within our ecosystem, keeping you at the forefront of API management trends.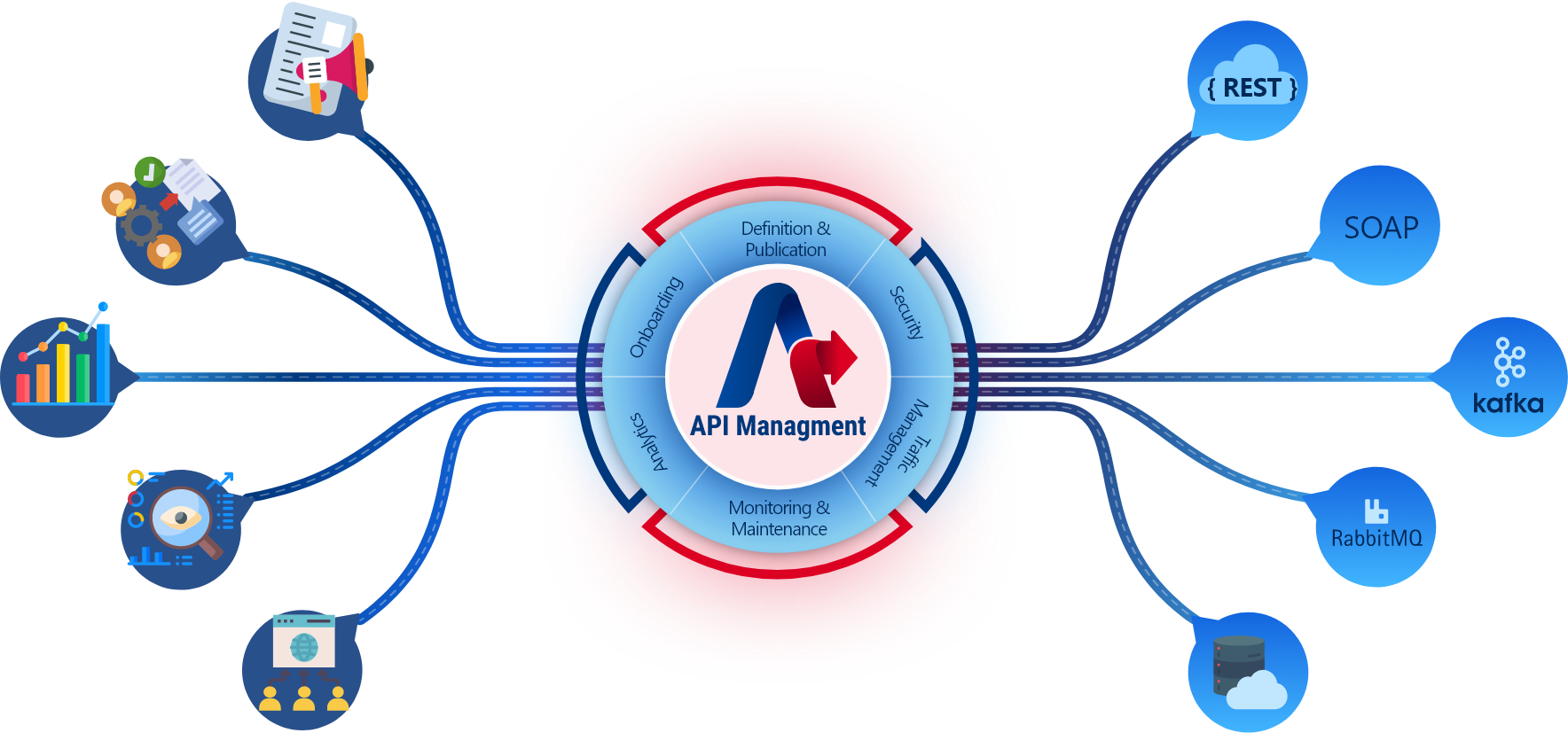 Discover our Full Offerings with these Complimentary Services
Schedule a one-on-one session with our integration specialists. They will work with you to understand your specific needs and provide tailored recommendations for your API integration journey.
Explore a free POC tailored to your needs. Witness firsthand how our API Mangement Solutions can transform your digital strategy.
Experience the power of our API Mangement Solutions through a live demonstration. See how it can enhance your API management and integration capabilities.
Free Integration Assessment
Dive deep into the integration process with our experts. Join our Integration Workshop to gain practical insights and best practices for seamless API integration.
What you get from Accelirate's API Management Expertise
Experience minimal downtime and high availability, ensuring that your APIs are always accessible and reliable to meet customer and partner demands.
Accelerated Time-to-Market
With our API Management Solutions, you can quickly bring new products and services to market by simplifying the process of integrating with external APIs and partners.
Compliance and Governance
We ensure regulatory compliance and adherence to industry standards, reducing the risk of legal and compliance issues for you.
If required, our API Management Solutions can help you monetize your APIs, creating new revenue streams by exposing select APIs to external partners or developers.
Our integration experts are available globally, enabling you to expand your reach and serve customers and partners worldwide.
Trusted partners of Accelirate
World-class platforms for all your business needs.
Improved Security, Reduced Cost and Increased Visibility.
API Management is relevant to any organization that is developing, publishing, or consuming APIs.
On-Premises, Cloud-Based and Hybrid API Management Solutions.
If you are new to API Management, then it's recommended that you start by learning about the basics of API Management and its use cases. There are a number of resources available online and in libraries.