The case study revolves around the joint venture accounting department of a major oil and gas company. Their primary task involves comparing open-cost items (ventures) with
SAP
data to determine which department expenses are complete and need to be closed. An automated logistics system was crucial for accurate financial planning and efficient balance sheet management.
The manual process of filtering and closing ventures was time-consuming and prone to errors. With thousands of cost centers to evaluate and data sheets to process, the accounting team faced challenges in managing the workload efficiently. The need for timely and accurate financial data further added to the complexity.
Determining the Process Run: The automated logistics systems bot analyzed the date to determine whether a full or partial process run was required, depending on the specific day and business workday criteria.
Downloading the Deactivation Sheet: The bot accessed the shared drive to download the latest deactivation sheet, updating it monthly to incorporate new cost centers and daily after closure and deactivation of items.
Sorting Ventures: The bot efficiently sorted through multiple finance sheets in SAP, evaluating thousands of cost centers simultaneously, and identifying active and inactive ventures.
Entering Account Number and Checking Existence: For each SAP transaction, the bot entered the venture account number, retrieved the export sheet, and checked the existence of cost centers using V-Lookup formulas.
Searching and Verifying Cost Centers: The bot identified additional company codes attributed to each venture and determined if specific cost centers met the criteria for closure or required further processing using a winshuttle add-in for Excel.
Extracting Data Sheets and Finalizing the Process: Once ventures were closed, the bot extracted required data sheets for other business teams and uploaded the main sheet to the department's shared drive. Additionally, a secondary bot created venture spending reports to conclude the process.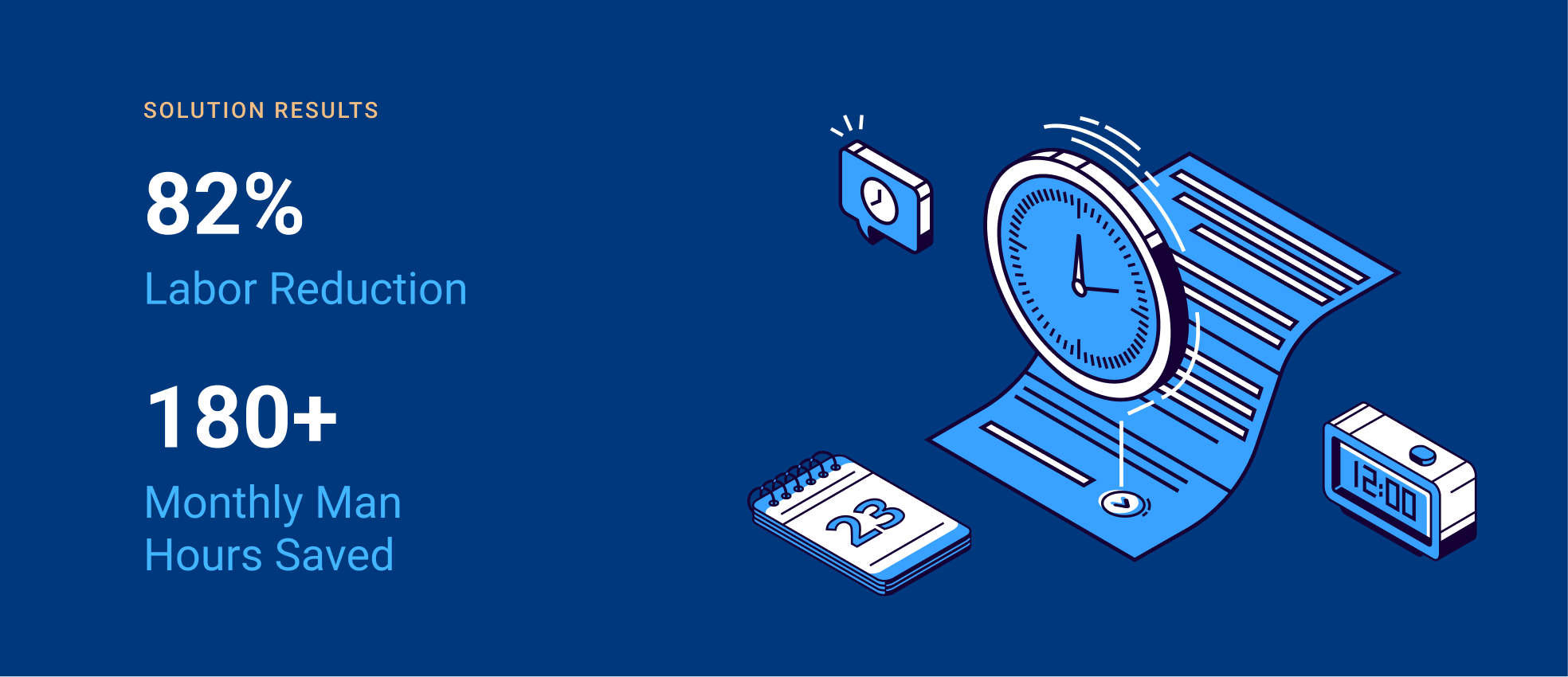 The automated logistics systems implementation yielded remarkable results, delivering substantial labor reduction and time savings:
Labor Reduction: Achieved an 82% reduction in manual labor associated with the process.
Monthly Man Hours Saved: Over 180+ man hours saved per month due to the streamlined automation.