RPA Development
And Implementation Services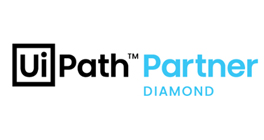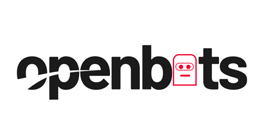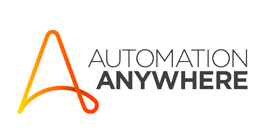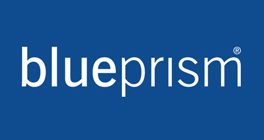 Rather than traditional staffing, automation clients prefer to engage with a full lifecycle pods-based solution for their automation needs. With the Accelirate Emerging Technology Delivery Pods backed by our ATLAS Team, automation programs can scale quickly and efficiently with the correct specialized roles fit to build and deploy any smart business process automation solution.
Automation Global Delivery Pods Supported By Specialized Automation Experts
Award-Winning Delivery Approach
Our pod-based automation delivery approach ensures all your bases are covered; with each dedicated RPA emerging technology delivery pod including a business analyst, an RPA engineer, and an RPA lead. This coordinated, cross-functional approach allows for the quick and cohesive delivery of skilled business analysis and process documentation, as well as expert automation design and deployment to help our clients see real results from their automation initiatives. Supported by our robust ATLAS team, each automation project pod has the ability to be customized to meet the client's automation needs.
Whether its a human-in-the-loop solution, machine learning algorithm, or a document processing automation, the ATLAS team has specialized and expert-trained resources to to fulfill the clients needs. At Accelirate, we feel that a siloed, "body-shop", approach is not successful in building, deploying, and supporting fruitful process automations long-term, which is why we offer end-to-end solutions built to deliver ROI well into the future.
Consumption and Usage-Based Automation Software Licensing
Accelirate's consumption-based licensing model enables customers to leverage RPA without any upfront or ongoing bot license costs. With this, customers are able to recognize ROI for an automation as it goes into production with the ability to pay for their RPA usage by the minute and convert to an enterprise structure when it best meets their schedule.
Accelirate is one of the first and only Automation Services providers that offers this type of software license pricing for the top automation software platforms. For a SMB and mid-market companies, having the ability to pay for exactly what they consume gives them the confidence they won't have any automation "shelfware", and it lets them get their automation programs started faster. For large enterprises, the consumption-based approach allows them to scale their licenses to include parts of their program that don't require dedicated or constant licenses.
Compared to the traditional automation software licensing model in which a customer purchases licenses based on their maximum capacity needs, the consumption model eliminates upfront licensing costs so customers pay only for their actual RPA usage. A consumption-based approach also offers considerable value to businesses seeking to leverage automation for high-volume events or one-off processes, including:
Mergers and acquisitions
Application standardization
Surge and seasonal processes
System modernizations
Other large-scale data migrations
Customers are not required to consume a minimum number of licenses or minutes and can tailor the model to their needs. Consumption-based pricing is offered in addition to existing automation managed services pricing models.
Structured Deliverables
Our RPA programs deliver a development and production-ready environment, as well as in-production processes that show quick time to value. Clients will learn about RPA from the Accelirate team and determine the goals and plans for their digital transformation. Once process candidates have been evaluated and selected, implementation begins and the groundwork for a broader implementation plan is put into place.
After a successful deployment, clients aiming to scale can work with our team to set up a Center of Excellence and robust operating model. Accelirate also provides process discovery engagements, citizen developer training programs, and process mining services to support every stage of the client's broader transformation roadmap.
Industry Specific
Success Booklets
Banking, Financial Services, and Insurance
Education
Healthcare
Oil, Gas, and Energy
Retail and Manufacturing
RPA Transforms Operation at Major Oil and Gas Corporation
For this Large Oil and Gas Client, Accelirate's automation implementation services helped them fully understand RPA and the business value it delivers beyond just time and monetary savings. When the client approached us, they were new to automation technology. Within three months, Accelirate delivered two complete processes deployed into production, resulting in over $15,000 returned to the business monthly. The success from the program and the relationship built with Accelirate during the creation of this first wave of processes ignited a passion to implement automation throughout their entire organization. The client now has 75+ automations in production, a pipeline for the next 2 years of processes built out, and has furthered their digital transformation by building automations with integrated OCR and Machine Learning technology.
Processes Created
Accounts Payable
Electronic Ticketing Support
760+
Hours of Manual Labor
Saved Monthly
Suspense Processing Automation in Mortgage Loan Servicing
A Major Loan Servicing Company is responsible for managing their borrower's suspense accounts. The suspense account is a catch-all account in which the borrower's money is stored until the loan servicing firm decides where to allocate the funds. The loan servicing company has a team in their administrative department dedicated to looking through loans daily and moving money from the suspense account to make loan payments to the appropriate area on behalf of their clients. Each person on the team is responsible for completing 160 loans a day, which consumes 4 hours of every workday. Accelirate created an automation that processes the daily list of loans and based on priority, pays as many fees and advance payments as possible with the money in each borrower's suspense account. After the Accelirate Solution was implemented the client was able to double the amount of time their full-time employees have each week to work on other tasks and eliminate all errors in the suspense process, making for happier customers as all their payments and extra fees are now accurately paid on time.
Business Goals
Give Employees More Time to Work on Other Tasks
Increase Customer Satisfaction
Eliminate Errors
320+
Monthly Man-Hour
Savings
Customer Service Center Desktop Automation in Global Financial Services
A major Financial Services Firm receives over 2 million participant calls each year through their Customer Service Centers. The ability to quickly pull up information about a customer's account and plan number is critical to the department's effectiveness within the company. The RDA Bot functions as a high-impact digital assistant on the CSR's desktop that works in tandem with the user to, when triggered by specific commands or actions, pull up relevant customer and plan information and update it in real time. This enables the CSR to focus on the customer while avoiding post-call data accuracy errors, leading to a higher customer satisfaction rate and a tremendous decrease in both call time and hold time.
Business Goals
Update Internal Systems in Real-Time
Improve Data Accuracy
Reduce Repeat Customer Calls
Reduce Cycle Time
Increase Customer Satisfaction Rate
$390,000+
Annualized Savings
OCR Invoice Processing in Manufacturing
The Accounts Payable Department at a major manufacturing company is responsible for locating and uploading all incoming invoices into the company's SAP system. This process was originally extremely manual and consumed up to 75% of the AP team's day during peak times. The Accounts Payable Department is held responsible for the accuracy and efficiency of locating invoice emails and uploading more than 200 received invoices into SAP daily. At this volume, the AP team was struggling to keep up with the fluctuating number of invoices, especially as vendors order more items during certain months of the year and often place orders that need to be completed quickly. To automate this process in its entirety and fully optimize the results, Optical Character Recognition (OCR) was integrated within the automation to read PDF invoices and enter the data accurately into SAP. The Bot Sorts through emails, locates invoices, reads them to find PO numbers and other critical information, sorts the invoices into 4 specific categories based on the type of invoice, logs the work, and emails a report to the Accounts Payable Department for approval and auditing purposes.
Business Goals
Increase Efficiency
Increase Invoice Processing
Speed
Improve Customer Service
Speed
6,000+
Invoices Processed Monthly
After Automation
180+
Monthly Man-Hour
Savings
Claims Correction and Resubmission in Healthcare
The objective of this project was to automate the processing, correction, and resubmission of insurance claims. Prior to automation, claims were being processed on demand as an email containing claim information was received. These emailed lists can contain thousands of claims that require correction; with such a high number of claims it required SME's to devote most of their time to correcting claims. To best automate this process the team found it best to split the process into two separate automations, one to manage ITS Claims and a second automation to manage local claims. To automate the claim correction process for local claims, the bot extracts information from the email containing claims with errors in them. The bot then logs into the record system. locates the claim list, and searches for each individual claim that needs correction. Once the errors have been corrected, the bot attaches a note and an EOB code to the claim, then notifies the SME of completed claim correction.
Business Goals
Improve Employee Utilization
Improve Employee Productivity
Reduced Errors
Minimize SME Claim Interaction
2.5 Minutes
Automated Claim
Processing Time
1,300+
Monthly Man-Hour
Savings
RPA365E
Enterprise Scale Automation
Subscription Service
Enterprises seeking to scale their automation programs may find it challenging to manage bot licenses and their respective expenses. Accelirate's RPA365E was created for the Enterprise with an Automation Program in production looking to scale RPA at a pace of 30 automations per year.
Like RPA365®, the program is an all-inclusive subscription that includes RPA analysis, deployment, development, and support services for one monthly fee.