Meet the Leadership Behind the
Largest Emerging Technology Delivery Company in the U.S.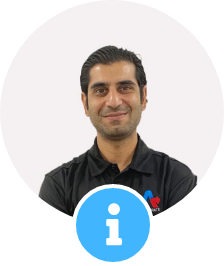 Ahmed Zaidi
CEO & Managing Partner
Ahmed Zaidi is the Chief Executive Officer of Accelirate. As the CEO, Ahmed is responsible for overall company strategy and execution. Passionate about automation, Ahmed started his career as a Wall Street Automation Engineer and prior to co-founding Accelirate, he founded a capital markets-focused consulting business in 2003 which was acquired in 2007 by a Global IT Service Provider.
After the acquisition, Ahmed ran the Capital Markets Division for the acquirer, and established multiple Centers of Excellence within the organization. Having led large enterprise scale automation efforts at Global Investment Banks, Ahmed is intimately familiar with the challenges faced by organizations when tackling transformation projects. One of his key responsibilities at Accelirate is leading our Automation, Machine Learning, and AI Programs to produce practical solutions that solve today's business problems using the latest in cognitive and AI technologies.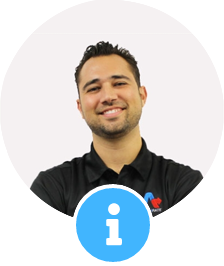 Matt Gallo
Chief Revenue Officer & Partner
Matt Gallo is a Partner and the CRO of Accelirate. He holds a Bachelor's Degree in Electrical Engineering from the University of Miami and is a seasoned expert in the IT Industry with experience ranging from enterprise infrastructure to the implementation of cloud strategies and automated solutions. As Accelirate's Chief Revenue Officer, he is responsible for overseeing and managing all sales and marketing activities for the company. His duties include, but are not limited to sales strategy, revenue generation, prospecting, and business development. Accelirate is widely known for their innovative automation packaged services of which are developed, structured, and built based off Matt's knowledge of industry needs. Matt's energy and devotion to success are unparalleled as he brings both immense passion and strong leadership to Accelirate. He has been guiding the company's growth and success since its inception and is a key asset to the executive team.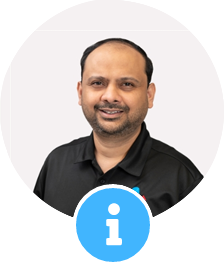 Harsh Thakar
Chief Operations Officer & Partner
As Chief Operations Officer, Harsh works with clients to build strategic AI and automation roadmaps. Harsh holds a Bachelor's degree in Computer Science from the University of Pune located in Western India and is a subject matter expert in automation with more than 15 years of business technology leadership experience in the financial service and educational domains. Prior to joining Accelirate, Harsh worked at Synechron as Software Director where he focused on emerging technologies and established a product design lab to engineer solutions for global businesses and their customers at speed and scale. As COO, Harsh is responsible for overseeing the Automation Developer Training Program at Accelirate, anticipating talent staffing needs, is in charge of all client engagements from an executive level, and is responsible for business strategy and operations as the Automation Industry is exponentially growing and needs are shifting.
Gabriela Enriquez
Chief Human Resources Officer
Gabriela brings over 15 years of leadership experience across multiple industries, geographies, and scales of business. With a solid background in international and domestic human resource management, policy, procedure, recruiting, strategic planning, legal compliance and global compensation, it is clear her true passion is creating outstanding business cultures. Not only is she a Certified Career and Women Empowerment Coach, Gaby holds a Bachelor's Degree in Psychology with a concentration in Emotional Intelligence in the Workplace and a Master's in Industrial Organization from Florida International University. At Accelirate, Gabriela is the Chief HR Officer and oversees professional development, training, and recruitment while continuously building and shaping Accelirate's culture and maintaining the reputation as a top place to work in the United States. She is an innovative and strategic HR practitioner with extensive executive-level experience in human resource management and has a deep commitment to fostering a culture of inclusion and diversity. Gaby is a compassionate and resourceful professional and has created a workplace environment for Accelirate that has won numerous awards. Accelirate employees love where they work and it is because of her efforts; she doesn't just bring in top talent, she ensures that employees want to stay.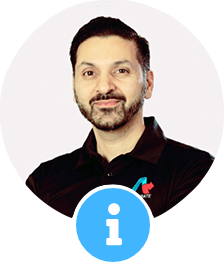 Shahzad Khokhar
Global Head of Platforms
Shahzad is an entrepreneur, a teacher, a coach, and a dad. He has a master's degree from Columbia University and is a certified leadership coach through the Cornell University leadership program. While at Columbia, Shahzad won the Columbia Innovation award for his invention, KloudSign, a digital signage solution. He joined Accelirate as part of the acquisition of his Salesforce start up, araZach. While at araZach, Shahzad also created botConnector, an RPA based integration solution for connecting patient data with Health Cloud. Most recently, he was part of the Boston University MBA program teaching team. He is a musician and a poet.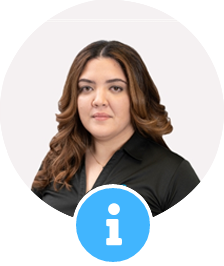 Isel Tula
Director of Client Engagements
Isel is our incredible Director of Client Engagements and Team Atlas Manager. Recognized as Accelirate's first official employee, Isel has shaped the foundation of the company's automation practice and continues to do so by running our Atlas Enablement and Delivery Team. Holding a Bachelor's Degree in Information and Telecommunication Technologies from both Tecnológico de Monterrey and Boston University, and having previously worked at Synechron, a global IT Consulting firm, as an Associate of Technology, Isel has a depth of knowledge in IT Services. Her role at Accelirate includes delivering end-to-end automations, managing a program of over 250 processes, and overseeing strategy and automation team builds for scaling full client engagements. Isel is an integral part of the Accelirate Service Delivery team and her leadership and Automation Program knowledge has directly lead to the success of Accelirate Clients.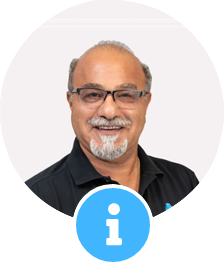 Hossein Ziayan
Senior Engagement Manager
Hossein has over 25 years of IT professional experience ranging from COBOL programming on mainframes to front-end/back-end integration and client-server/web-based applications. At Accelirate, Hossein is the Director for Corporate Development and R&D. He is responsible for new product research, our training programs and team coordination. Hossein earned his Bachelor's Degree in Science from the Polytechnical Institute in Iran and shortly after moved to South Florida. He is extremely talented in the automation space and is an innovative person and a team-player. Hossein is a self-starter and is very knowledgeable in RPA and Intelligent Automation technologies. He is a crucial member of the Accelirate team, as a wise mentor and a teacher.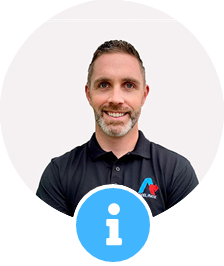 Cletus Kilker
Automation Sales Director
Cletus Kilker is our passionate Automation Sales Director. He is a technology and sales enthusiast with over 10 years of experience in helping enterprise organizations achieve objectives through the implementation and adoption of automation technology. Cletus earned his BS in Business Management at Moravian University and after years of supporting customer initiatives through Managed IT, Cloud, and Professional Services, Cletus transitioned to the world of Process Automation. Cletus is focused on helping enterprises stay on the leading edge of technology and services that drive business and is most passionate about helping company leaders optimize and modernize how work is done through a practical and highly adopted approach that delivers quick time-to-value ROI. Cletus's enthusiasm for innovation and professionalism make him a valued part of Accelirate's team.
Kyle Wilson
Robotic Operations Center Director
Kyle Wilson is Accelirate's Robotic Operations Center (ROC) Director. He grew up in Rhode Island and moved to Florida to Study Finance at Florida State University. After earning his bachelor's degree, he took his expertise to Fidelity Investments as a Financial Representative and later become an Investment Consultant and Relationship Manger for the firm. In early 2019, Kyle joined Accelirate as an Automation Business Analyst. Later, Accelirate took the strategic initiative to start the first ever Robotic Operations Center for business automation users everywhere. Kyle was a key player in the inception of this new business department and has since become the manager of all ROC monitoring, support, and enhancement staff across the globe. As the ROC manager, his job is to ensure successful implementation of RPA support for Accelirate's clients. Kyle's organizational skills, management techniques, and expertise make him an integral part of Accelirate's success.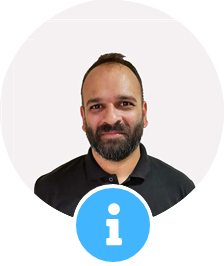 Viraj Nalawade
Operations Director-India
Viraj is our dedicated Operations Director for our India operations. He holds a Bachelors of Engineering in Computers and an MBA in Human Resources. As the operations director for our entire India Office and Offshore operations, Viraj is responsible setting goals that promote company growth, overseeing the daily activities of the team, working with our CHRO to develop plans for increasing efficiency and reducing client costs. He is an ambitious and passionate member of the Accelirate team and has played a crucial role in our global growth.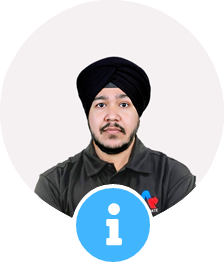 Jaspreet Chawla
Director of Enterprise Integration
Jaspreet is an entrepreneur, 2X founder and a person who loves the hustle. He holds his Bachelor of Technology degree from PDPU, India. He joined Accelirate as a part of the acquisition of a MuleSoft SI partner firm, Eshia Solutions, which he co-founded with his college friends. At Eshia he was heading the iPaaS business and bootstrapped it from a team of three to thirty in a span of year & half. Before joining Accelirate, he also co-founded Discite Analytics, a leading AI & ML startup based in Bengaluru, India.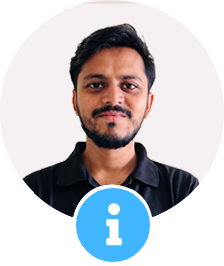 Jayanta Rudra
Senior Marketing Manager
Jayanta Rudra heads our marketing function and is responsible for developing and executing strategic marketing initiatives and driving growth. He leads a dynamic and lean creative team and is deeply committed to the company's mission of revolutionizing business processes through the transformative power of Automation and AI.
Jayanta holds a PGDM in Marketing from the University of Pune. He is a multidisciplinary growth marketer with over 10 years of experience in digital media, SaaS, and the Tech ecosystem. He has a passion for storytelling and demand generation, and is skilled at developing and executing cutting-edge marketing strategies that drive growth.
Largest Emerging Technology Delivery Company in the U.S.
Catering to a myriad of automation & technological proclivities, Accelirate and the culture cultivated are amazing environments for automation enthusiasts of all levels.
— Brennis Pierce, Automation Engineer —
At Accelirate we have an emphasis on hiring and developing the best talent for the role. We
have an amazing People Team and our Chief HR Officers' focus is professional development
and talent engagement which makes this a fun and collaborative work culture. With programs
such as: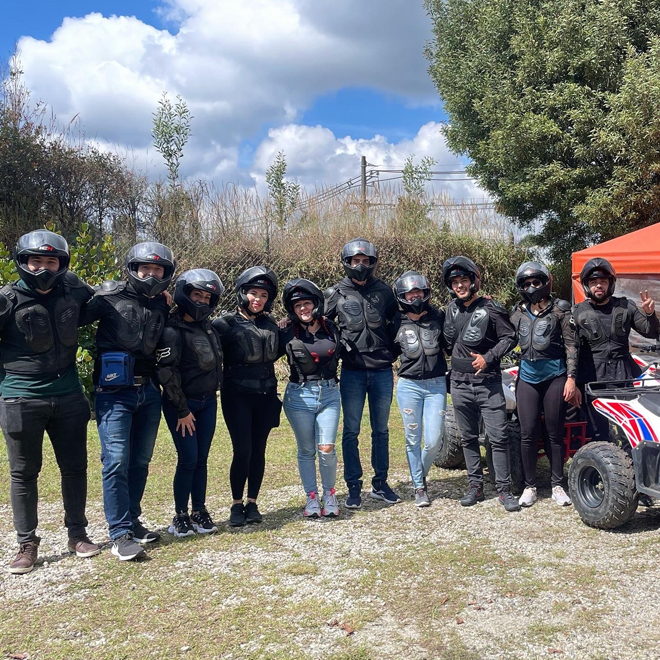 We are passionate about what we do and strive for excellence in all aspects of our business.  Our associates are on a constant journey of learning and excellence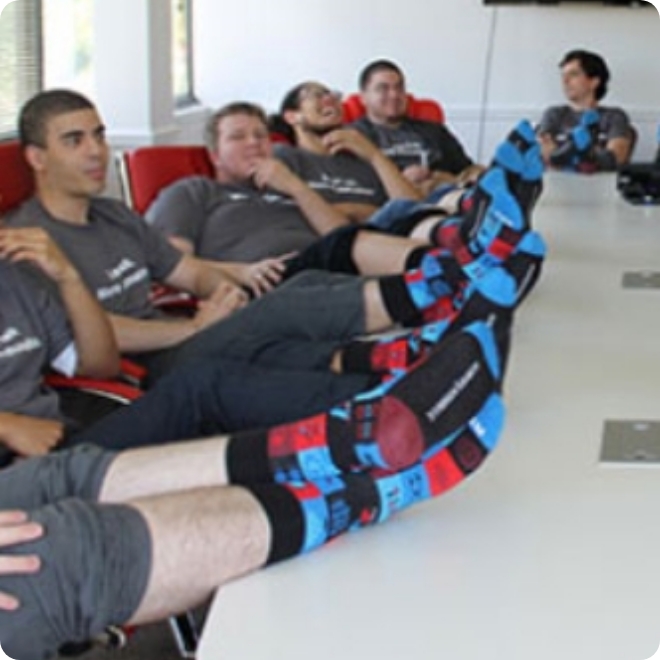 Accelirate Training Program
Regardless of previous experience employees undergo a wide range of relevant training courses, earn certifications, and have access to continued education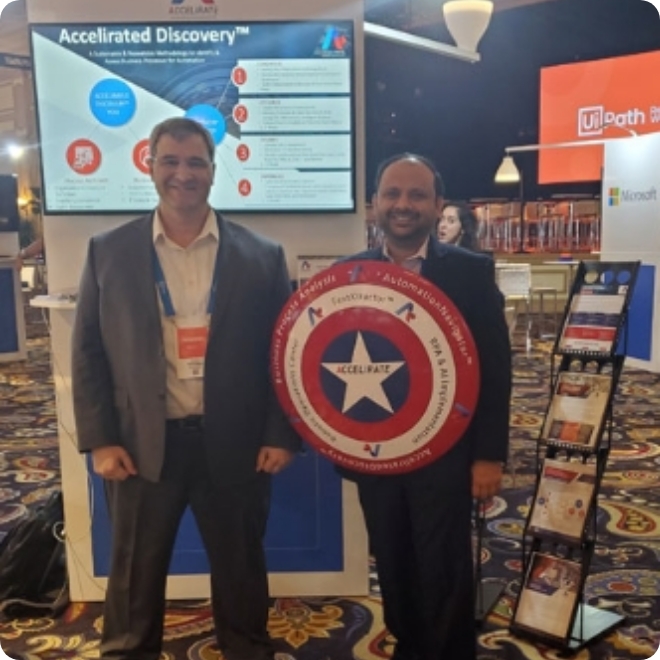 Training and guidance workshops for leaders in the making and coaching refreshers for active leaders within the company
The best part of working at Accelirate are the people I work with! Whether working remotely or in person, we strive to be a collaborative team and support each other on projects. We have an open door policy, so we encourage everyone to bring their ideas to the table as we're always looking to strengthen our team and our practices.
— Anita Kapur, Business Analyst —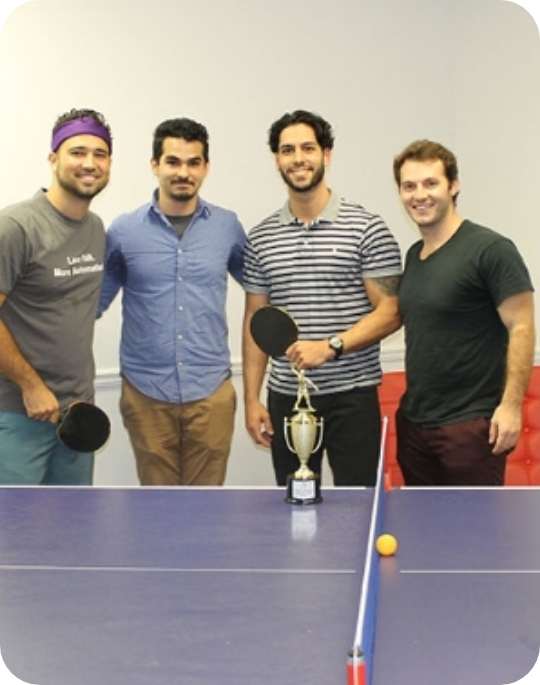 Accelirate is enriched by its dynamic, multicultural atmosphere. At Accelirate, members are expected to be problem solvers and their voices are genuinely heard.
Combined with an "Open-Door Policy" – everyone in the enterprise has access to everyone else. Accelirate professionals are given the resources and autonomy they need to make a lasting impact and groups are encouraged to innovate and make projects their own as long as they offer a compelling, data-driven case.
Leaders at all levels strive to be inclusive and hide nothing from their teams. Working at Accelirate is not just another job, it's a career shift that encourages employees to focus on their dream role while we take care of everything else; At Accelirate, employees come first.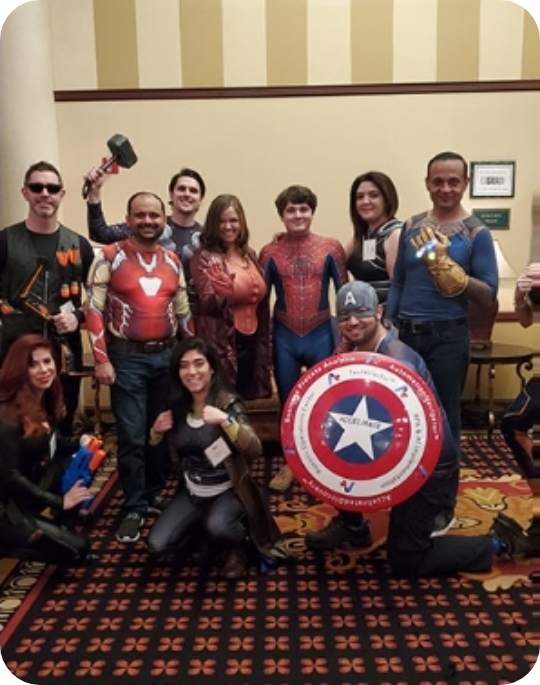 Our culture at Accelirate is collaborative, empowering and exciting. There is a lot of opportunity for career and personal growth, as well as a lot of new and exciting challenges and technologies for us to learn for the future.
— Kyle Wilson, ROC Director —