No one does it alone. At Accelirate, our passion for solving the toughest Business Process Automation problems is the reason we partner with Industry Leading Companies. We want to bring our clients the best possible solutions to such problems.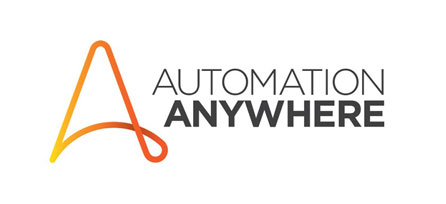 Automation Anywhere is a Consulting Service Company that develops Robotic Process Automation (RPA) software. Their digital workforce platform allows for the creation and implementation of RPA Bots that can complete business processes end-to-end. The platform can be used for automating business processes like: Inventory Management, Invoice Processing, Data Retrieval, Report Generation, and more! Clients can also use the Automation Anywhere platform for IT process automation, server and application monitoring, file and disk management, web data extraction, data transfer automation, and ERP system automation. As an Automation Anywhere partner, our Accelirate Team has been trained on the platform and are knowledgeable on the structure, uses, and implementations of this RPA Program into the Enterprise.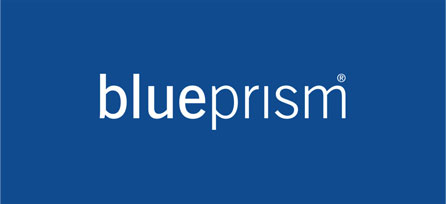 Blue Prism is a Robotic Process Automation software tool designed to optimize the workplace by simplifying and automating business process through the integration of technology. Blue Prism is based on a .net and C# framework and can be used as standalone. It is designed as a multi-environment deployment model and can automate any application and supports any platform. Considered pioneers of RPA software, Blue Prism's Digital Workforce of Software Robots are run by the business but built with IT governance and security, enabling enterprise employees to focus on higher-value work leaving the autonomous multi-skilled software robots to tirelessly perform error-free rules-based admin transactions. At Accelirate all of our RPA Engineers are well-versed in BluePrism and are experts in creating processes through their platform. The Bots created perform tasks the same way that everyday employees do; however, the bots are cheaper than human employees, can work virtually 24×7, are consistent, and complete tasks error-free.
UIPath is an RPA Software tool designed to empower business analysts to automate business processes within their company. UIPath offers a complete software solution to automate back-office, repetitive, tasks in the enterprise through RPA. Their software is known for its open and extensible platform that features hundreds of built-in, customizable, shareable activities, and deep integrations with ERP, BPM, and AI technologies. The UIPath platform is used to deploy RPA at Enterprise scale and has built-in intelligent OCR, integrated NLP services from Google, Watson, and Microsoft, with deep-learning capabilities that reduce maintenance. UIPath bots are cheaper to implement than full-time employees and allow for a better utilization of enterprise resources by shifting the focus off of rules-based and repetitive tasks. With the easy to use and implement UIPath software there are endless possibilities when implementing RPA. As a UIPath partner, all of our RPA Engineers and Architects are trained on the UIPath Platform and are workflow experts. Our expertise has even been acknowledged by UIPath through their selection of Accelirate to be awarded the UIPath Regional Partner Innovator Award.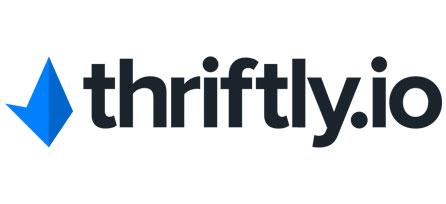 Previously a technology consulting company, Thriftly.io branched off from their parent company, Mertech Data Systems, as an API-Building company after watching clients struggle to modernize mission-critical software and migrate legacy applications to the cloud. They decided there had to be a better solution to this than rewriting applications, which is time-consuming, expensive, and risky. Thriftly.io was founded based on the idea that they could use an application's existing functions and turn them into multi-protocol, secure APIs. Their focus is on giving all organizations the easiest, fastest, and most secure way to create flexible, modern IT solutions.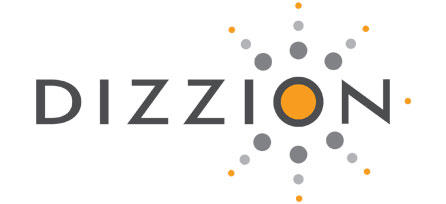 Dizzion focusses on providing the best-in-business end-user computing service to help clients make the most of their workforce and technology. They offer services such as: Cloud Desktops, Business Insights, Complaint Desktops, Secure Endpoints, Security & Controls, and Application Streaming. What makes them unique is their extensive list of benefits they offer their clients. Dizzion takes pride in being end-user computing focused, maintaining data security, driving real productivity, optimizing IT costs, supporting the changing workforce, and offering an all-inclusive fully managed service.
Chirrp is an AI Powered conversational chat platform. The bots have Q&A capabilities, engage with customers by building deeper relationships through personalized messages, and respond in conversation-like dialog. Unlike most chatbots, Chirrp doesn't use predefined question and answer sequences. The user has the ability to ask open-ended questions, in their own words, in any order, and if the customer decides to change topics, the system will recognize that the new question falls within a different content area and will answer accordingly. With their unique methodology, Chirrp provides human-like conversation to customers and allows for them to have rich conversations that get their queries answered quickly and accurately.