Explore the transformative possibilities that this powerful integration between UiPath and GPT can generate while tracing the nuances of the potential outcomes and what they imply for the future of the automation industry.
The discussion will be joined by the veterans in the fields of automation – Ahmed Zaidi from Accelirate, and Joe Edwards & Dhruv Patel from UiPath.
Join us for an impactful session where you'll:
Harness GPT's power for revolutionary automation with Generative AI and RPA.
Strategically align Gen AI transformations in your organization.
Enhance your automation initiatives with key insights.
Integrate UiPath with GPT through hands-on exploration.
Don't miss this opportunity to unlock endless possibilities! Register now!
Date & Time
Aug

16

Wednesday

10:00 AM - EST
Starts in
Days

:

Hours

:

Minutes

:

Seconds
Recent events
We invite you to join us at this informative session where Accelirate along with MuleSoft will discuss the benefits of adopting API management & RPA solutions for your organization and how MuleSoft can help you with your Integration & Automation journey.
September 14, 2023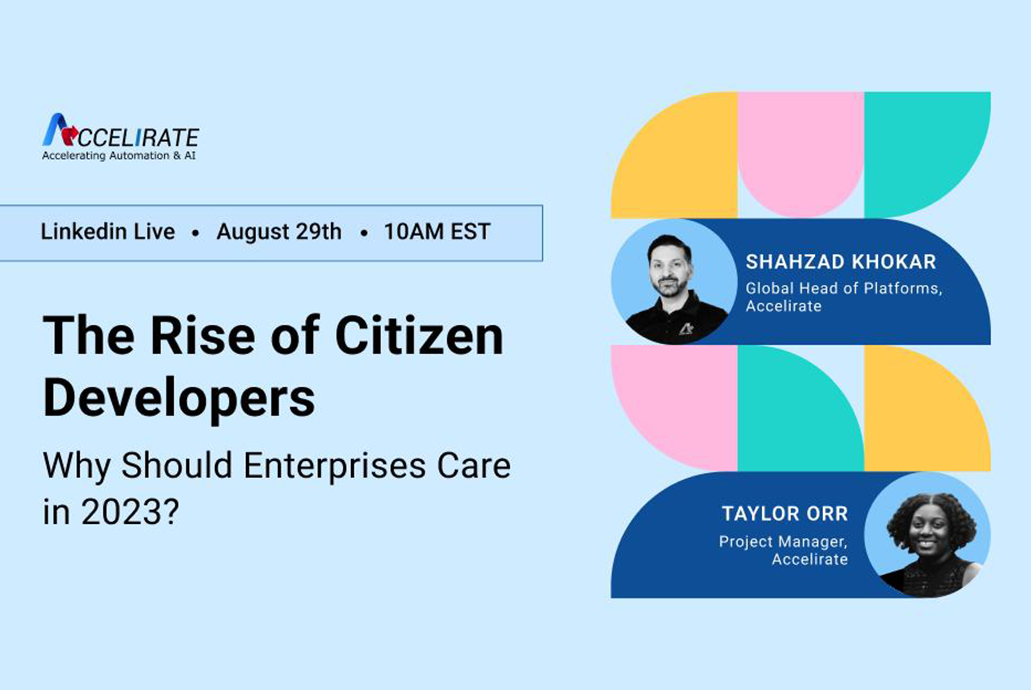 Businesses can utilize citizen development to tap into the true potential of non-technical users and bridge the gap between IT and other departments to foster a collaborative and innovative culture while accelerating digital transformation & growth and maximizing agility & cost savings.
September 1, 2023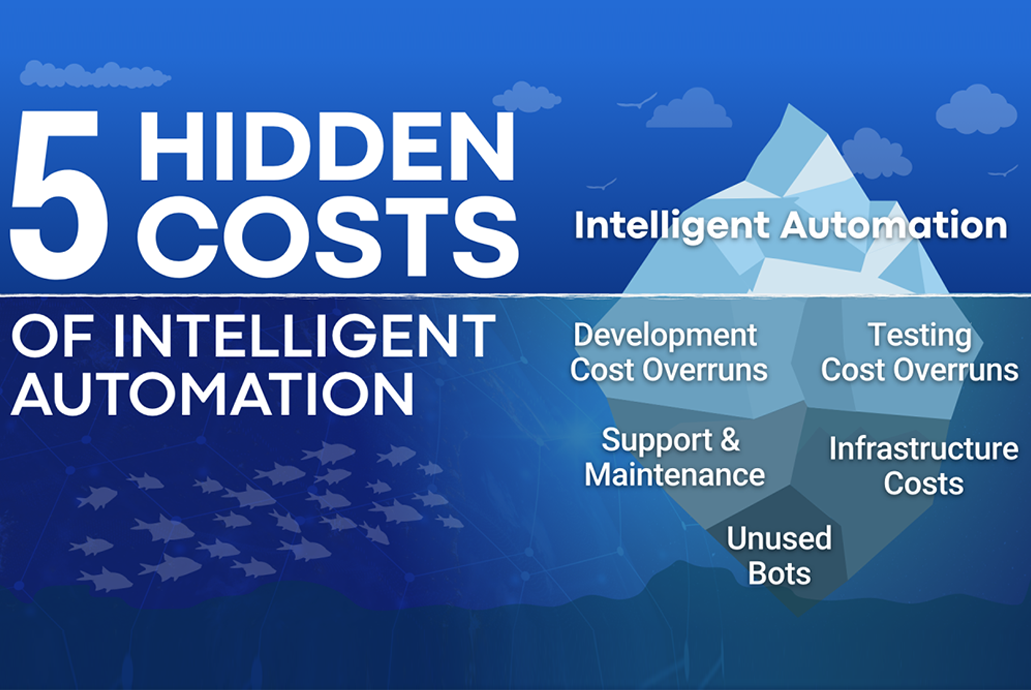 We have all heard how Intelligent Automation can increase productivity and reduce costs. Indeed, these are significant benefits of Intelligent Automation, but what about the hidden costs?
August 23, 2023