Robotic Process Automation
in Insurance Industry
Property & Casualty and Life Insurance
P&C Insurance Industry is navigating through many disruptive technology trends. Mobility, Social Media, AI, Advanced Analytics, and a rapid proliferation of Uber, AirBnb type of shared economy services all of which fundamentally change how an Insurer assess risk before underwriting the Policy. Some of the newer startups have also brought the concept of peer to peer insurance (just like peer to peer lending) into the Market. The industry faces competitive pressures from cost-effective solutions in digital communication, customer direct distribution and cloud infrastructure that are now widely available. Digital technology is eroding the advantages of scale enjoyed by established insurers and empowering smaller players to compete for market share through more flexible pricing models and new distribution channels.
Amongst all of these disruptive trends the Insurers still have to efficiently manage their core Business process including Policy Management and Claims Administration. The Insurance Industry has been utilizing Offshore Business Process Outsourcing services for Customer Service Call Centers, Data Processing and Data mining, Underwriting Services, IT Services as well as other back office functions such as Finance & Accounting.
Although BPO brought in Offshore labor arbitrage based cost savings but the new breed of Automation technologies including RPA and AI have opened up additional and significant Cost Saving opportunities for these Companies. RPA can be used to automate highly repetitive transaction based processes associated with Rating/Quoting/Issuance, Underwriting, Policy and Claims Administration processes. RPA Bots can also assist Customer Reps and Brokers in Call Centers by reducing the CSR workload using Robot and Human coordination.
RPA is also the logical adoption path towards more advanced Artificial Intelligence technologies such as Machine Learning, Natural Language Processing & Deep Learning. For e.g. RPA can be great as long as we are dealing with structured machine readable data however once we start dealing with non-structured data such as Images, Hand written forms etc, the Machine Learning algorithms can be utilized to extract relevant data from such unstructured sources.
Some of the specific Use Cases in Insurance Industry include
Channel Management & Customer Acquisition
Although Insurance Agencies and Brokers have invested considerably in Policy Administration system, the fact remains that there still far too many manual Business Processes that exist around such Systems of Records. For e.g. a customer may be applying for a policy through multiple channels (web, mobile, in person etc). In many of these cases, the Policy Administration may not be fully capable of absorbing this information from multiple sources and there may be many manual processes that have to have to happen to capture the Customer information. RPA Robots can assemble the information coming from various channels, consolidate it, process it and input it into the Policy Administration system. The Robots can also manipulate the Policy Administration system workflow to a point where a subjective Human interaction is required. The process can be designed in such a way that there is a seamless back and forth hand off between Humans and Robots. This can speed up the time for Issuing new policies and handling policy endorsements.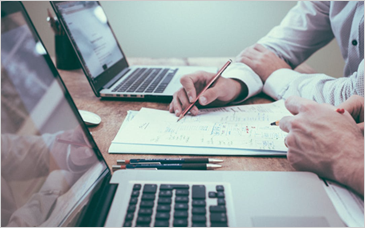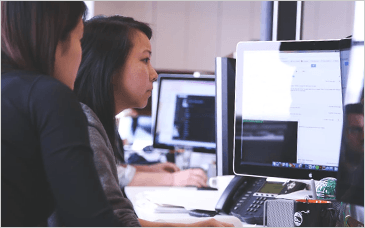 Claims Processing
In Insurance FNOL (First Notice of Loss) is the first process that is initiated when an unfortunate event occurs. FNOL notification can come in through multiple channels and the Insurance company Reps have to access multiple systems to create the initial Claim and assign the Adjuster to the case. The Adjuster has to go through their own procedures to validate, assess and adjudicate the claim and prevent fraudulent claims. Many Insurers already utilize some level of Automation like scanning PDFs or even automate entire Workflows. However, in many cases, there are disparate systems and many of the Automations are rigid in nature which means any changes in processes requires ongoing and time consuming technical programming and maintenance.
Smart Automation in Underwriting
Underwriting is the task of assessing the risks and situations of a potential client. Usually, this involves matching the client's information with rules already in place. Although RPA can be beneficial during the underwriting process, using AI techniques such as Machine Learning may eventually automate the entire process and the risk assessments will be superior than just rules based workflow systems. AI based algorithms requires them to be trained with public as well as private datasets over a period of time.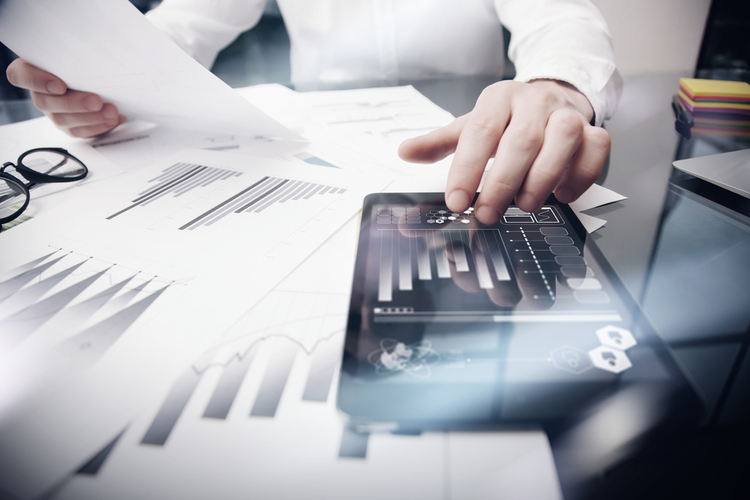 ChatBots in Insurance
There is a lot of buzz about Chatbots being introduced as a Direct Customer Channel. This is also a very promising new area where many of the Customer Service functions including Policy Issuance and Claims Management could potentially be handled by Chatbot based applications. The Chatbots are powered by Natural Language Processing engines from IBM Watson to Microsoft Cognitive Services. Although Chatbots technology may not be fully mature yet for widespread deployment, the automated Chat based Platforms will rapidly evolve as the new Application delivery channels with or without the Conversational Chatbots.