Wonder Sciences
is a renowned mental health and wellness ecosystem with a bold mission to revolutionize mental healthcare by integrating psychedelic medicine and science. As a leading company in the field, Wonder Sciences is at the forefront of harnessing the therapeutic potential of psychedelics to address a wide range of mental health conditions. Wonder Sciences aims to reduce the stigma associated with mental health and facilitate access to transformative care for needy individuals.
By harnessing the power of Salesforce Health Cloud and RPA (to integrate with Athena), Wonder Sciences equips healthcare providers with valuable insights and actionable information to drive better clinical decisions and outcomes. Wonder Sciences' services encompass various areas, such as patient engagement and telehealth solutions.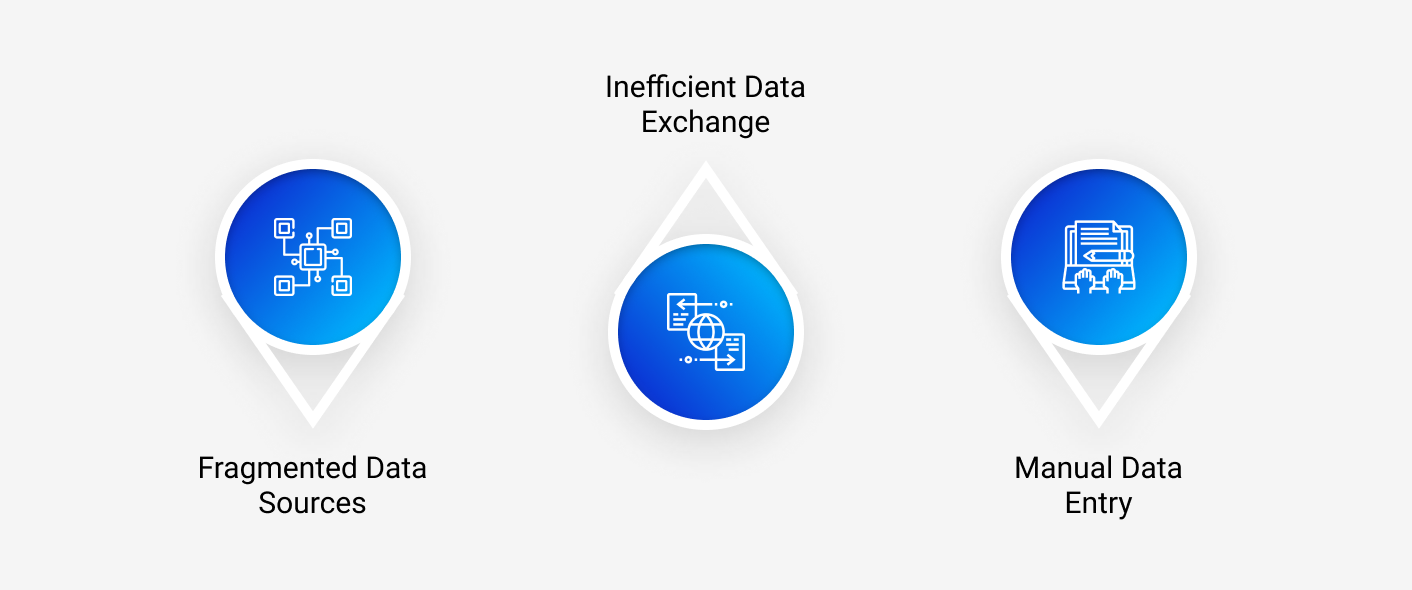 The Mental Health Care Company faced the challenge of creating a white glove patient care experience.
Fragmented Data Sources: Before integrating Health Cloud, Patient data was scattered across multiple systems. Patient Scheduling, Patient Outreach, Prescription information Systems, EMR and Patient Intake were disconnected systems.
Inefficient Data Exchange: The lack of seamless integration between fragmented data sources, which did not include Salesforce Health Cloud and Athena (EMR), hindered the real-time exchange of patient information, leading to delays and sporadic errors in care management.
Manual Data Entry: Care providers and administrators had to manually enter patient information, clinical notes, and appointment details into different systems, consuming valuable time and increasing the risk of data inconsistencies.
To address these challenges, the Mental Health Care Company implemented (
Health Cloud
, Marketing Cloud and RPA for integration) as a robust single platform solution, leveraging the following components:
Salesforce Health Cloud: The company utilized Salesforce Health Cloud as the central platform for patient data management, care coordination, patient scheduling, and comprehensive insights. It provided a unified view of patient records, enabling efficient collaboration among care providers.
Athena (EMR) Integration: Through a customized integration solution leveraging RPA, the Mental Health Care Company established a seamless connection between Salesforce Health Cloud and Athena (EMR). This integration allowed for the secure and automated exchange of patient data, clinical notes, and appointment information, eliminating the need for manual updates to multiple systems
New Patient Creation:The implemented solution enabled the creation of approved patients in Athena (EMR) directly from Salesforce Health Cloud. It created the desired 'white glove' patient experience for newly approved patients. It streamlined the onboarding process, reducing manual data entry and ensuring accurate patient information across systems.
Clinical Notes Synchronization: Real-time patient clinical notes from Athena (EMR) were automatically synchronized and returned to Salesforce Health Cloud. It allowed care providers to access the most up-to-date clinical information, facilitating informed decision-making and personalized treatment plans.
Appointment Synchronization: Patient appointments scheduled in Athena (EMR) are seamlessly synchronized with Salesforce Health Cloud. It ensured that the care management team had real-time visibility into patient schedules, enabling efficient appointment coordination and reducing scheduling conflicts.
Transformative Results in the Mental Health Care Company:
Patient intake setup with Health Cloud led to a 5-fold increase in patient capacity, scaling the business effectively.
Automation integration with EMR reduced manual effort by an impressive 83%, streamlining operations and maximizing productivity.
The Mental Health Care Company improved care management through real-time patient data access, leading to personalized interventions. Automation and seamless data exchange enhanced operational efficiency, reducing administrative burdens. The streamlined interoperability between Salesforce Health Cloud and Athena (EMR) facilitated holistic patient records and improved patient experience.