Accelirate Cofounder and CEO Ahmed Zaidi Joins Forbes Technology Council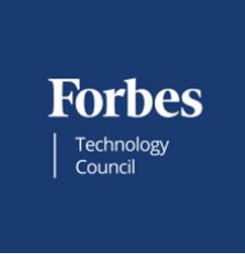 SUNRISE, Fla., September 2021 — Ahmed Zaidi, cofounder and CEO of Accelirate Inc., has been accepted into the Forbes Technology Council, an invitation-only organization comprised of the world's leading CIOs, CTOs and technology executives.
Elected based on his deep knowledge and diverse experience in automation and technology services, Zaidi brings a wealth of insight to the council. He began his career as a Wall Street automation engineer and later founded a capital markets-focused consulting business. Having led enterprise-scale automation efforts at global investment banks, Zaidi is deeply familiar with the challenges faced by organizations undergoing transformation projects and approaches each one with the passion and wisdom of an industry veteran.
"It's an honor to be welcomed into such a prestigious community," said Zaidi. "The Forbes Technology Council is highly regarded in the enterprise technology space for their thorough vetting and rigorous editorial criteria. The council's focus on thoughtful, original writing is needed in this industry where tech leaders are inundated with redundant content."
As CEO of the largest RPA niche provider of Automation Services in the United States, Zaidi looks forward to elevating Accelirate's influence to even greater heights through the opportunities afforded by the council membership. These opportunities include connecting and collaborating with key players in the enterprise technology sphere, publishing his expertise on Forbes.com, participating in virtual events, and increased online visibility.
Zaidi's acceptance into the council is a testament to Accelirate's growth and industry thought leadership. The company has transformed the RPA services market with its unique pod-based delivery approach and continues expanding its menu of value-driven services with the recent launch of its automation consumption model and managed service offerings. Accelirate has been recognized as a 2021 Forrester Wave Leader for RPA Services and was also named the top RPA and AI Services Provider for two consecutive years by Corporate Vision Magazine's Technology Innovator Awards. As its global influence expands, the company currently employs over 200 team members across the United States, South America, and India.
"I'm very proud to be part of Forbes Technology Council, and look forward to sharing my expertise on topics like automation CoE establishment, machine learning, and RPA in the cloud," said Zaidi.
Forbes Councils is a collective of invitation-only communities created in partnership with Forbes and the expert community builders who founded Young Entrepreneur Council (YEC). In Forbes Councils, exceptional business owners and leaders come together with the people and resources that can help them thrive. More information is available at forbescouncils.com.
Accelirate is the largest pure-play RPA services provider in the United States. Their mission is to help companies accelerate their business processes using Robotic Process Automation and AI technologies such as Machine Learning, Natural Language Processing, and smart OCR. Accelirate has experience in enterprise automation across a variety of industries including financial services, oil and gas, legal services, consumer manufacturing, and retail. With a focus solely on process automation, Accelirate's comprehensive set of automation development and implementation services deliver value to enterprises at all stages of RPA and AI adoption; from process discovery and analysis to post-deployment monitoring and support.