MuleSoft Managed Services
Accelirate offer full-stack MuleSoft solutions from designing APIs to connecting all your applications, devices, databases and networks, creating an uninterrupted integration ecosystem. With our highly skilled and experienced team, we help you throughout your MuleSoft implementation lifecycle reducing the operational time and maximizing your profits.
Over the years and with credible experiences, we have developed a thorough insight into organizations' developmental needs in terms of digital transformation. Our services are curated to your personalized business needs as we understand that no businesses share the same goals or needs.
Whether your applications are on-premise or cloud, MuleSoft developers at Accelirate will help you with your digital transformation journey.
Accelirate has successfully served clients globally, with operations currently running in more than 15 countries with the best MuleSoft developers
We have pledged on Customer Satisfaction as our primary motto. That is why we are proud to announce that we have over 80% of familiar customers who have previously availed of the MuleSoft Integration services
Why Choose Accelirate

as your Mulesoft partner?
Increased Agility
Reduced Costs & Customized Pricing Packages
Higher Return on Investment
Monitoring & Support
Reporting & Maintenance
Highly Experienced Team of MuleSoft Professionals
Quick Delivery & Deployment Rates
One Stop for all MuleSoft Solutions
Personalized and curated solutions
Our MuleSoft System
Managed Services Offerings
Mulesoft API Management
Helping companies with designing, publishing and Testing APIs
API Lifecycle Management
Accelirate helps you with all 5 stages of the API lifecycle (Planning & Designing, Developing, Testing, Deploying and Retiring)
API Community Management
Customize your API ecosystem with Anypoint API community manager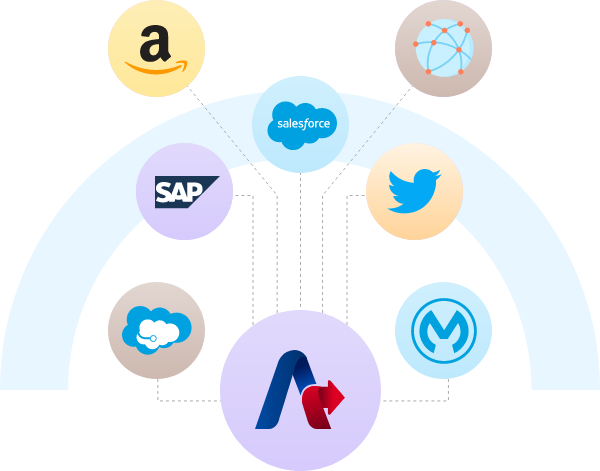 Mulesoft Support
Our experts provide Accelirate Training and Support through our excellence program
Mulesoft Consulting
Accelerate your digital transformation journey with our MuleSoft experts
Application Support
Leverage Accelirate MuleSoft expertise for ongoing support and training