Key Products from UiPath Forward VI 
Featured Insights
November 20, 2023
In retrospect, the
Forward VI event
was a whirlwind 2.5-day expedition into the heart of innovation. Filled with riveting sessions, visionary speakers, and compelling use cases, the experience left an indelible mark on our collective journey. The additional day, exclusively crafted for tech enthusiasts, Center of Excellence champions, and AI pros, provided a deeper dive into the intricate world of UiPath products, unveiling exclusive insights for the initiated.
The event, joined by multiple industry leaders and change-makers, nested groundbreaking Ideas and best practices that hold the power to reshape the professional landscape of AI and automation-based work. We connected with some great executives and shared our valuable conversation about how their productivity can be enhanced by adapting AI solutions. We became an integral part of a dynamic community—enthusiasts and practitioners committed to questioning the status quo and making innovation an everyday occurrence.
Looking back, Forward VI wasn't just an event but an active participation in shaping the future of work and life. The memories linger as a testament to the vibrant community we joined and our role in a narrative that continues to evolve.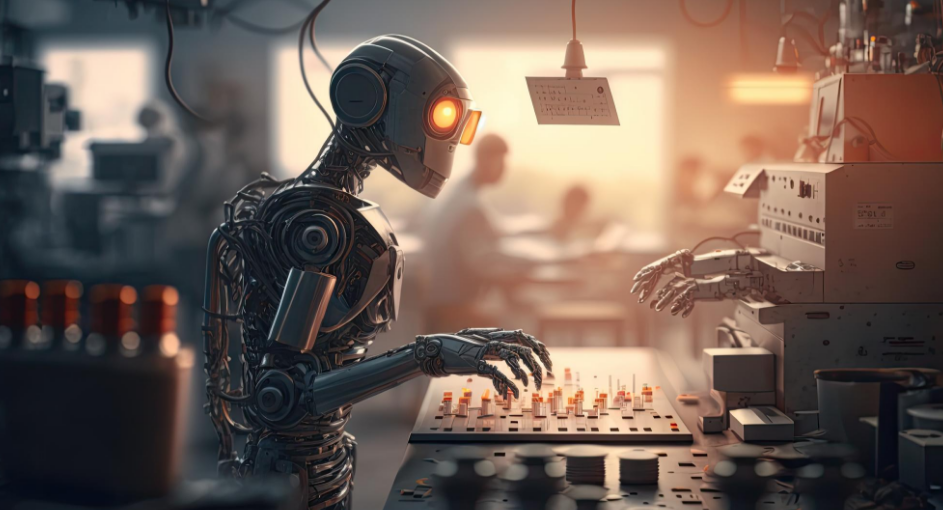 Let's Talk About AI And Automation Together
We all are curious about the differentiation between Specialized and Generative AI, showcasing how they can make automation faster, more efficient, and more accurate.
Specialized AI vs Generative AI-
Specialized AI and Generative AI can help in different contexts, such as processing documents, communication, handling large data sets, and streamlining processes.
Specialized AI is designed to excel at specific tasks or domains, delivering highly accurate results. However, it doesn't carry the broad cognitive abilities of humans and can't quickly adapt to tasks outside its training without further adjustments.
UiPath leverages Specialized AI for enterprise automation, enhancing the automation of documents, screens, tasks, and processes.
A good example is invoice extraction, where UiPath has created ML models specialized in identifying and extracting data from invoices from multiple countries, having been meticulously refined for this purpose over the years.
Generative AI is artificial intelligence that can create new content, such as text, images, or music, by learning patterns from existing data.
It has various business applications, including content creation (e.g., marketing campaign ideas, interview questions, email responses), content understanding (e.g., deciphering communication intent), and code comprehension.
When we talk about Gen AI, the bells in our minds have set a tune to discover more where UiPath has leveraged Gen AI.
How Has UiPath Leveraged Gen AI?
UiPath leverages Large Language Models (LLMs), a Generative AI trained on vast amounts of text, like books, articles, and websites, to understand and generate human-like text. LLMs can help us with tasks like answering questions, writing essays, translating languages, and even chatting with us. A famous example of LLM is Chat GPT.
However, it's crucial to note that Generative AI does not truly "understand" content like humans. Without real comprehension, it predicts the next word or sequence based on patterns in its training data.
First, we have
UiPath Autopilot
, a new set of AI-powered experiences across the platform that helps all users be more productive. Autopilot enables you to get more out of the products you use daily.
Autopilot for Assistant is an AI companion that helps you tackle your daily task list. It blends the best of Generative AI and Specialized AI to work with various systems and documents. Autopilot makes it easy to run existing automation and can even use AI to create new ones when needed.
Autopilot for Studio enhances the productivity of both professional and new developers, empowering them to use natural language in their work. 'Text to workflow' transforms descriptions quickly into automation workflows, reducing complexity, particularly for non-technical users. 'Text to expressions' generates expressions using natural language descriptions, allowing developers to focus on the problem rather than syntax. 'Automated code generation' directly transforms descriptions into code-based automation. With the development of workflows, generation of expressions, and automation of code using everyday language, developers will get more done daily.
Autopilot for Apps empowers developers with AI capabilities, enabling the creation of app interfaces and expressions using everyday language, documents, or images. Developers can fluently express their design intentions textually or visually, leading to diverse, user-friendly interface designs. Furthermore, the opportunity to generate expressions across all apps ensures a unified and accelerated development process.
Autopilot for Test Suite accelerates every phase of the testing lifecycle. Generate test cases intelligently from requirements, generate code from comments, and surface actionable insights from execution results.
Autopilot for Process Mining enables business analysts to quickly filter, summarize, and create dashboards for their automation opportunities.
Autopilot for Communications Mining gets your analytics and reporting questions answered at speed. Express queries in natural language, and the correct filters are applied.
As UiPath builds additional Generative AI (Gen AI) functionality into the UiPath Platform to enhance and create these new experiences (including UiPath Autopilot), it's essential that we also address the need for additional governance. As a leading AI-powered automation platform, we focus on delivering enterprise-grade solutions with the safe and responsible use of AI. With that, FORWARD VI announced the UiPath AI Trust Layer, a management framework designed to ensure data security and responsible use of large language models (LLMs) across the UiPath Platform.
Built on the pillars of trust, transparency, and control, the AI Trust Layer will ensure that each organization has the means to set its own policies around data security, access control, and the ability to track and understand interactions with third-party LLMs.
To conclude, UiPath Forward VI was a transformative event, connecting industry leaders to shape the future of work through AI and automation. Specialized AI, exemplified by UiPath's expertise in invoice extraction, demonstrated precision in specific domains. Generative AI, represented by Large Language Models like Chat GPT, showed potential in content creation and understanding.
As Forward VI concludes, the impact remains—a testament to active participation in shaping the future and UiPath's role in defining a transformative professional landscape through AI and automation.