The Accounting Unit of a Large Manufacturing Company plays a crucial role in creating a weekly financial status report, showcasing quarterly and year-to-date orders, shipments, backlog, and shippable backlog. This report serves as a vital tool for monitoring the company's deferred revenue and is regularly reviewed by the CFO to assess the organization's financial health.
The stakeholders recognized the report's significance and aimed to create it daily instead of weekly. However, manual report creation took three to four hours, involving laborious copying, pasting, and formula application from various spreadsheets. This manual process not only consumed valuable time but also introduced the risk of human error.
Accelirate developed an automated solution to streamline the financial status report creation and overcome the challenges faced by the Accounting Unit:
The financial process automation started by logging into the company's ERP system using designated credentials and selecting the appropriate date range for data extraction.
The Bot then extracted sales, backlog, shipments, and shippable backlog data, transferring it to an Excel sheet.
Applying filters based on a list of Deferred Revenue Item Classes, the Bot created a RAW File containing the filtered data for the maintenance agreement section of the report.
With the help of a table provided by the business, the Bot calculated deferred revenue for hardware and software agreements in the RAW File using appropriate formulas.
The Bot generated the Status Data File and the Balancing File in Excel, ensuring the data balanced to zero.
In case of any discrepancies, the Bot flagged the file as an exception and notified an employee for manual review.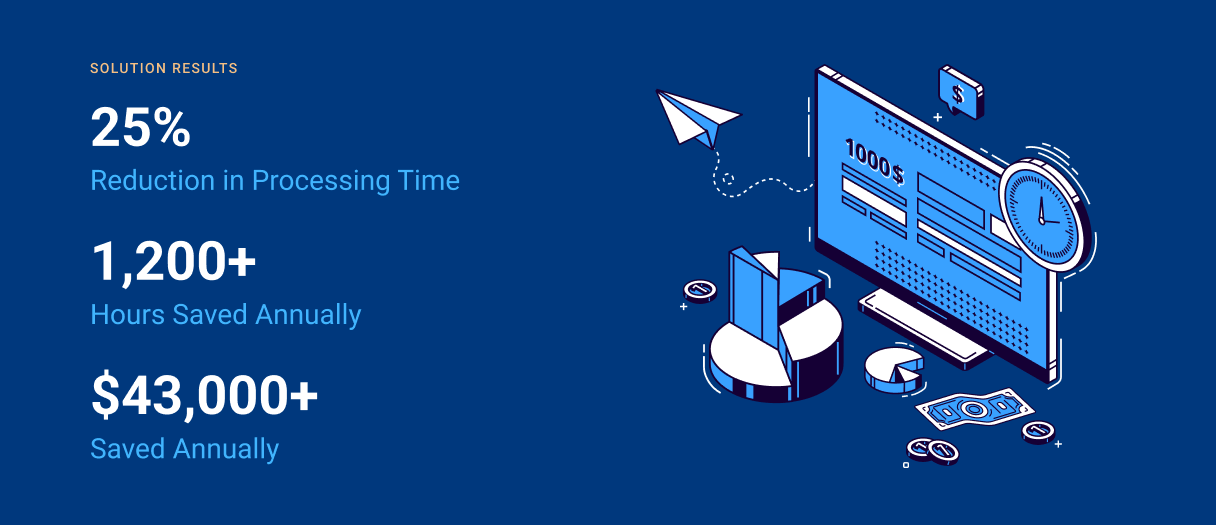 The implementation of the automated solution delivered significant results for the company's Accounting Unit:
Processing Time Reduced: The Bot completed the financial status report in 180 minutes, reducing processing time by 25% compared to the manual approach.
Elimination of Human Error: The financial process automation eliminated the risk of human error, ensuring accurate and precise data in the report.
Increased Frequency: With the financial process automation running daily, the company could measure and track its financial health more effectively.
Time and Cost Savings: The automation in financial services saved over 1,200 hours annually and resulted in cost savings exceeding $43,000 per year.